| | | |
| --- | --- | --- |
| | | |
| -Home | - 11 octobre 2004 - | |
Panorama sphérique avec un "oeil de boeuf"
(le plus petit fish eye au monde)

Spherical panorama with a "bull's eye"
(smallest fish eye in the world)
Peut-on vraiment parler "d'optique" pour ce judas de porte en plastique ?...
Can we really speak of "optical" for this plastic door peephole ?...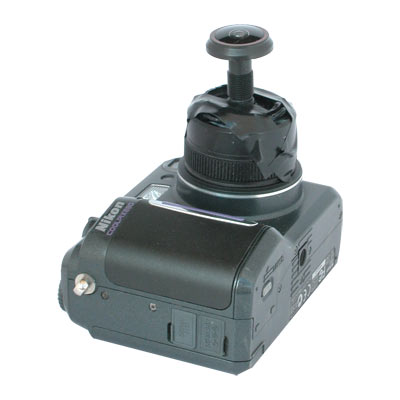 Une fois monté sur la bague UR E2 d'un Nikon Coolpix 880 on obtient une image d'un diamètre de 1107 pixels :
Once mounted on UR-E2 extended ring of a Nikon Coolpix 880, we get an image diameter of 1107 pixels :

Cliquez pour l'image taille réelle / click for image full size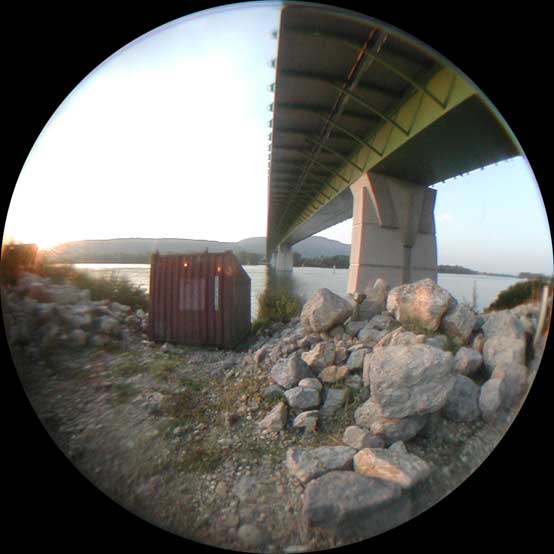 Sur l'enballage il est donné pour 200°...
Après optimisation sous PTgui le HFOV est de 150°.
Un exemple avec ce panorama sphérique shooté à main levée en 4 images plus Zénith et Nadir :
Taille de l'image 2800 x 1400 pixels en version Quick Time (320 k) et en version Java (286 k)
On door peephole packaging it says it is given for 200°...
After PTgui optimization I get 150° hfov.
You can see an example of spherical panorama made handheld with 4 shots + Zenith and Nadir :
image size is 2800 x1400 pixels. Here's the Quick Time version (320 k) and the Java version (286 k).
Ce panorama a été réalisé le 9 octobre 2004 / This panorama has been shot the 9th October 2004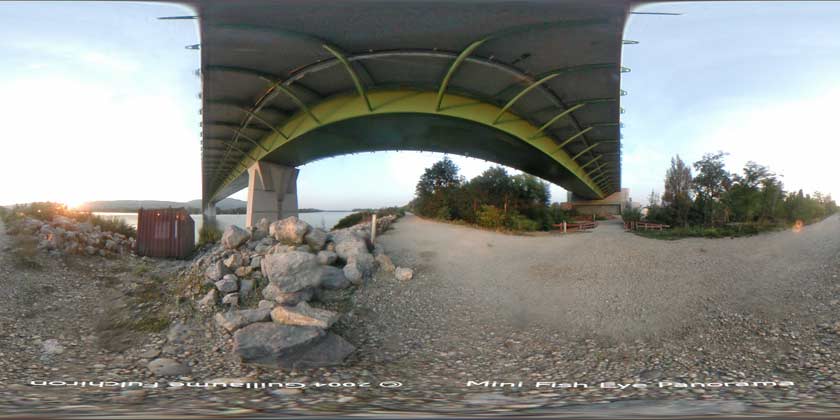 © 2004 Guillaume Fulchiron